Website design
When it comes to succeeding on the web, we recognise the importance of great design, functionality and user experience and consequently place this at the heart of what we do. Most importantly, each website we build is on a custom basis and in line with our clients precise and individual needs.
The Intuitiv process

Our experienced graphic designers work to craft a design in-keeping with your existing brand identity and marketing collateral. For those organisations who are new or simply in need of a change, we can also create corporate identities and branding as part of the process.
The designs will then go through a period of refinement to ensure that they are meeting, and hopefully exceeding, your expectations and business requirements. From there, our skilled programming team will take the design files and start building the functional website, making it fully responsive in order to work well across all desktop, tablet and mobile devices.
Functionality could involve anything from a simple contact form to a comprehensive content management system or e-commerce checkout in line with your business goals. The final development stage involves user testing and site revision until full sign-off is received.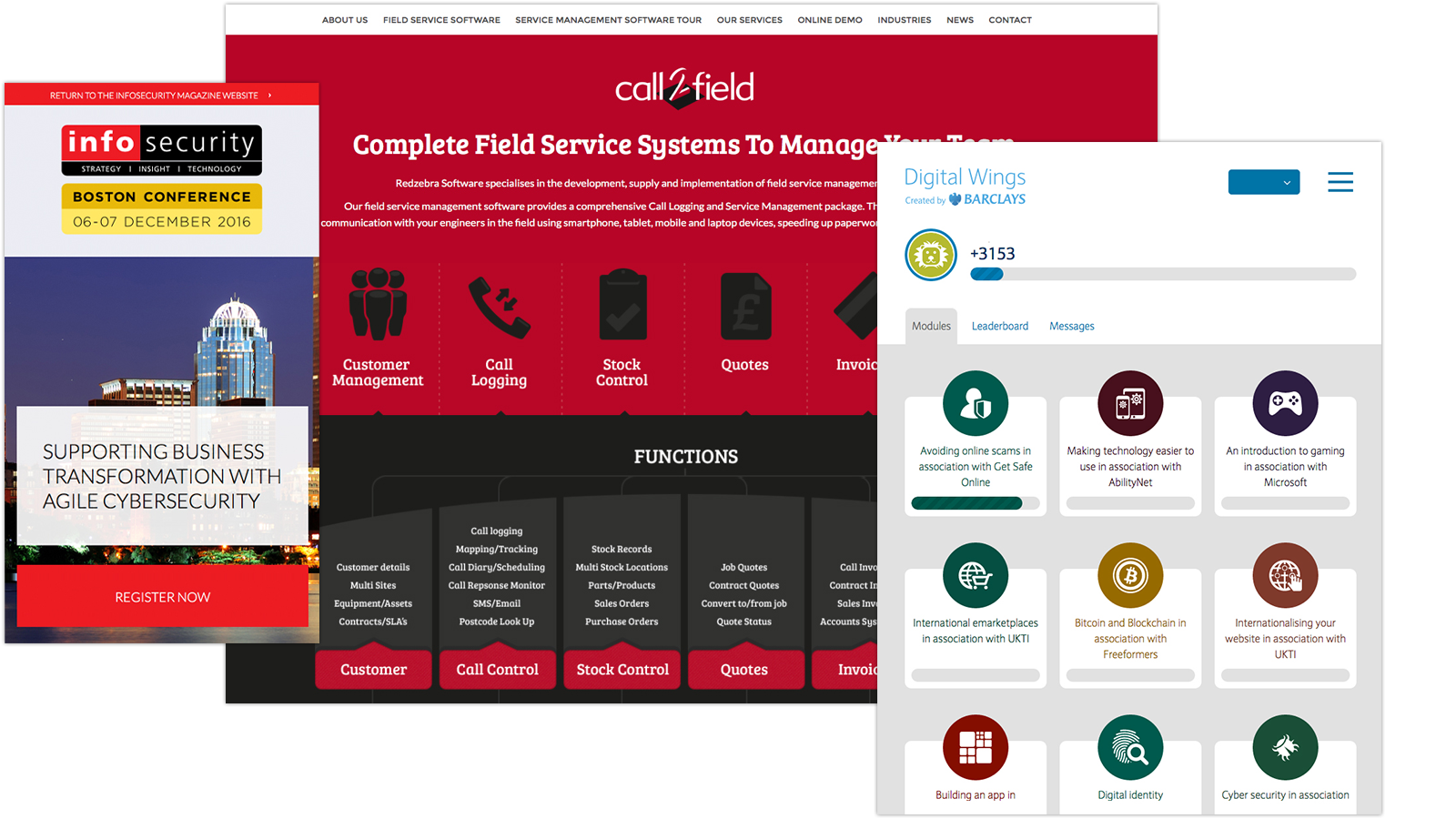 The web does not just connect machines, it connects people.
What sets us apart from the rest of the crowd?
In a marketplace that's saturated with web designers we're better, faster and fitter – but why?
Experience, experience, experience – we've been doing this for over 20 years
Many clients, many sectors – you name it, we've probably done it
Primary services all available in-house – no offshore development teams
Wholly owned and managed hosting services – we're able to tailor the hardware to match requirements and place no reliance on third party support teams
We design and build bespoke solutions – without limitations
This isn't us blowing our own trumpet! We don't market or promote ourselves (apart from what you're reading here). Our business comes from customer referral and having a well built, well optimised website!
---
Do you need help with a potential project?
Get in touch with us today. We're always on hand with free, friendly advice to help take your project to the next level.
---
Some examples of our Website design
---
Intuitiv Digital
2 Bridge Road
Ickford
Aylesbury
HP18 9HX